A Legendary Atlantic Canada Seaside Experience
White Point Beach Resort, an iconic family summer vacation spot on the shores of the Atlantic Ocean, in Nova Scotia, has been on our tourism experience wishlist ever since we read a guest review that said, "this could have been the resort from the Dirty Dancing movie". And then we found out they had a surf camp and beachside bonfire gatherings with Lobster S'mores (!?).
We hope you enjoy guest author Sandra Phinney's local perspective on this historic (originally constructed in 1928) grand gathering place for the playful and pampered that now sits within and celebrates the natural and cultural heritage of UNESCO's Southwest Nova Biosphere.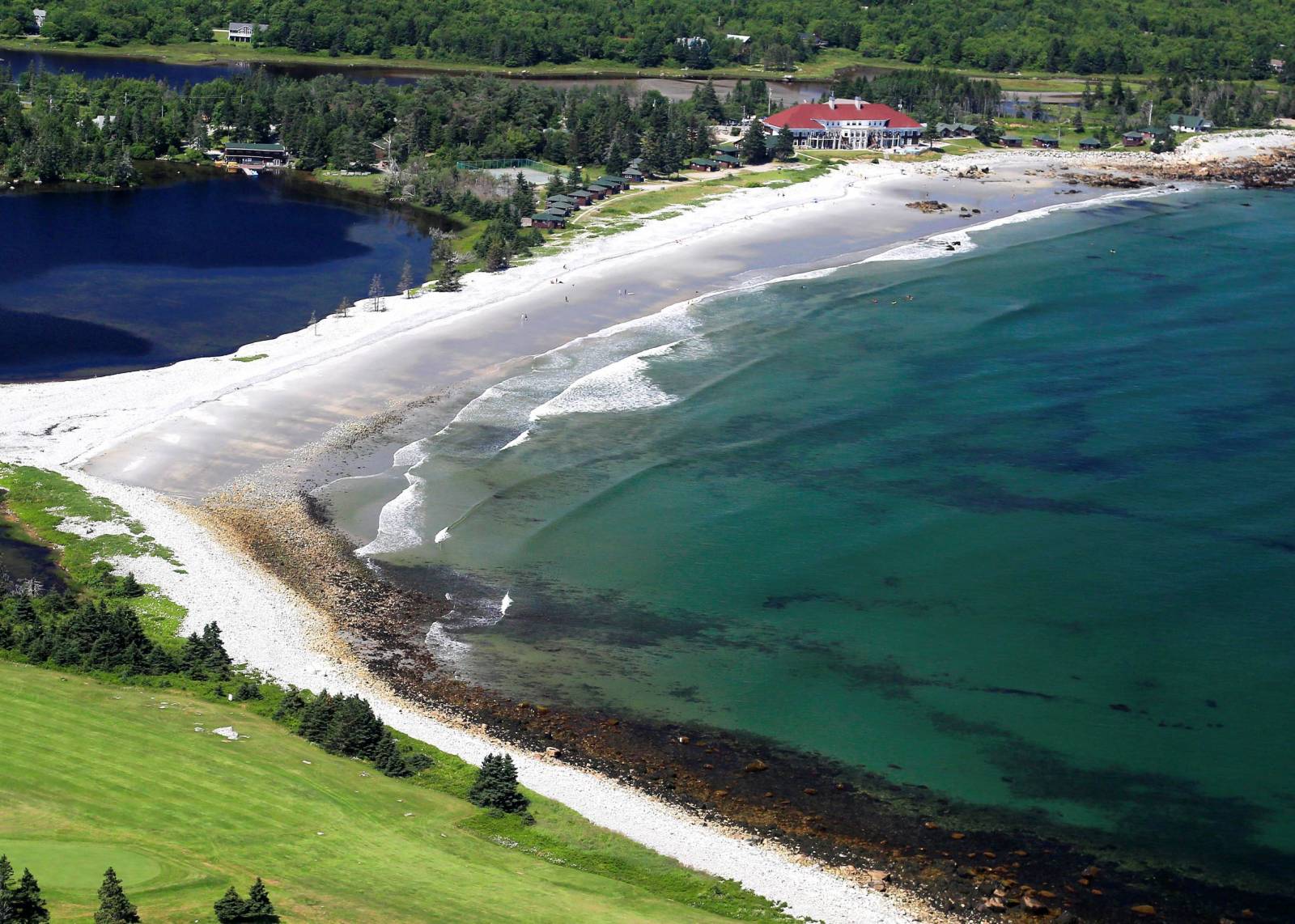 It's more than just a resort with great beds, great food and a great view. White Point Beach Resort - located on the southwest coast of Nova Scotia - is all about family. It's also all about traditions, experiences, and partnerships.
Although my memory is somewhat dim, I recall the first time I stayed there, about 30 years ago. During part of the '80s, my husband, Barrie MacGregor was working in the tourism industry and I was farming. We had three children in elementary school.
When notified that a regional tourism meeting would be taking place at White Point, Barrie asked if I'd like to spend a couple of nights there. I thought: Escape! I asked a friend to take care of our offspring. Two weeks later, as Barrie was zipping up the suitcase, I blew air kisses to the kids and raced to the car.
I remember marvelling at the luxury of reading a book in front of a fire in the main lodge. And, at mealtimes, I merely had to glance at a menu, select a few things and poof! The yummiest dishes appeared as if I were a genie.
Out of the Ashes
Fast forward to November 12, 2011, when the main lodge at White Point burned to the ground. Within hours of the fire, the resort's owners, Alicia and Robert Risley, made a commitment to rebuild. White Point reopened the following November, three days short of a year since the fire. What impressed me the most is how the community rallied after the fire - not only residents of the region but also former White Point guests. Rebuilding became a family affair.
Speaking of family, shortly after White Point reopened in 2012, my daughter Margo MacGregor, and I spent a December weekend in one of the cottages. What stands out, aside from having two whole days and nights with Margo (and attending a fun Christmas theatre production in the conference hall), was eating a feed of scallops prepared by Executive Chef Alan Crosby.
They were so remarkable that I later contacted Chef Alan for some advice about cooking these delectables. He said, "One of my favourite things is a perfectly seared scallop, cooked on one side only - mahogany brown, crispy - with a centre that's barely warm, a sprinkle of salt and a crack of pepper. If you're pan-frying, dry them thoroughly. Get your pan so hot they scream when you put them in - but don't overcook them. They should be slightly translucent in the centre." He also does a fabulous panko-crusted scallop, although the seared version remains my favourite.
Partnering for Pleasure, Preservation and Profile
I love the old African proverb: "If you want to go fast, go alone. If you want to go far, go together." This is where partnering comes into play and White Point does this in spades. They certainly fulfill their mandate as a historic business within the UNESCO Southwest Nova Biosphere of working together to promote conservation and sustainable development in ways that support the local economies and community.
For example, Greg Sutcliffe from Chestnut Hill Farms has set up two beehives inside the resort's vegetable garden. Greg gives weekly demos showing the inside of the hives, explaining what the bees are doing. Some guests have suited up to get up close and personal with the bees. Partnering with Parks Canada is common, and White Point often hosts Dark Skies Programs with park staff as well as special weekends with guest speakers and presentations on Sable Island, a world-renown Parks Canada holding.
By the way, Barrie and I celebrated our 40th wedding anniversary last year. White Point also had a major anniversary - its 90th - with unique programs every month including a "Vows Renewal" weekend in September. That's a story itself. Suffice to say we joined nine other couples, had a special renewal service by the shore, and were spoiled rotten.
So there you have it. A wee taste of what White Point has to offer, although I've merely scratched the surface. Check out all the wonderful activities at White Point Beach Resort for yourself.
Considering a visit? Plan ahead - now is the time to be booking for next summer. If you're really interested in re-creating and/or capturing the essence of bygone summers we suggest you book a stay in one of White Point's oceanfront split log cottages. For other points of interest and activities to enjoy as you make your way to this beautiful location see our guide to 5 Days in Nova Scotia - Halifax and the Bay of Fundy.
Photos courtesy White Point Beach Resort and Sandra Phinney - see Sources below for website info and links.