Quirky Community Culture in a Kalidescope of Street Art
At Re-CreationWORLD we love tourism that's creating a better more vibrant world so we're excited to share guest author Sharon Kurtz's stunning visual tour of Vancouver's street art scene and guide to how, as visitors, we too can experience Vancouver's quirky community culture and vibrant city soul.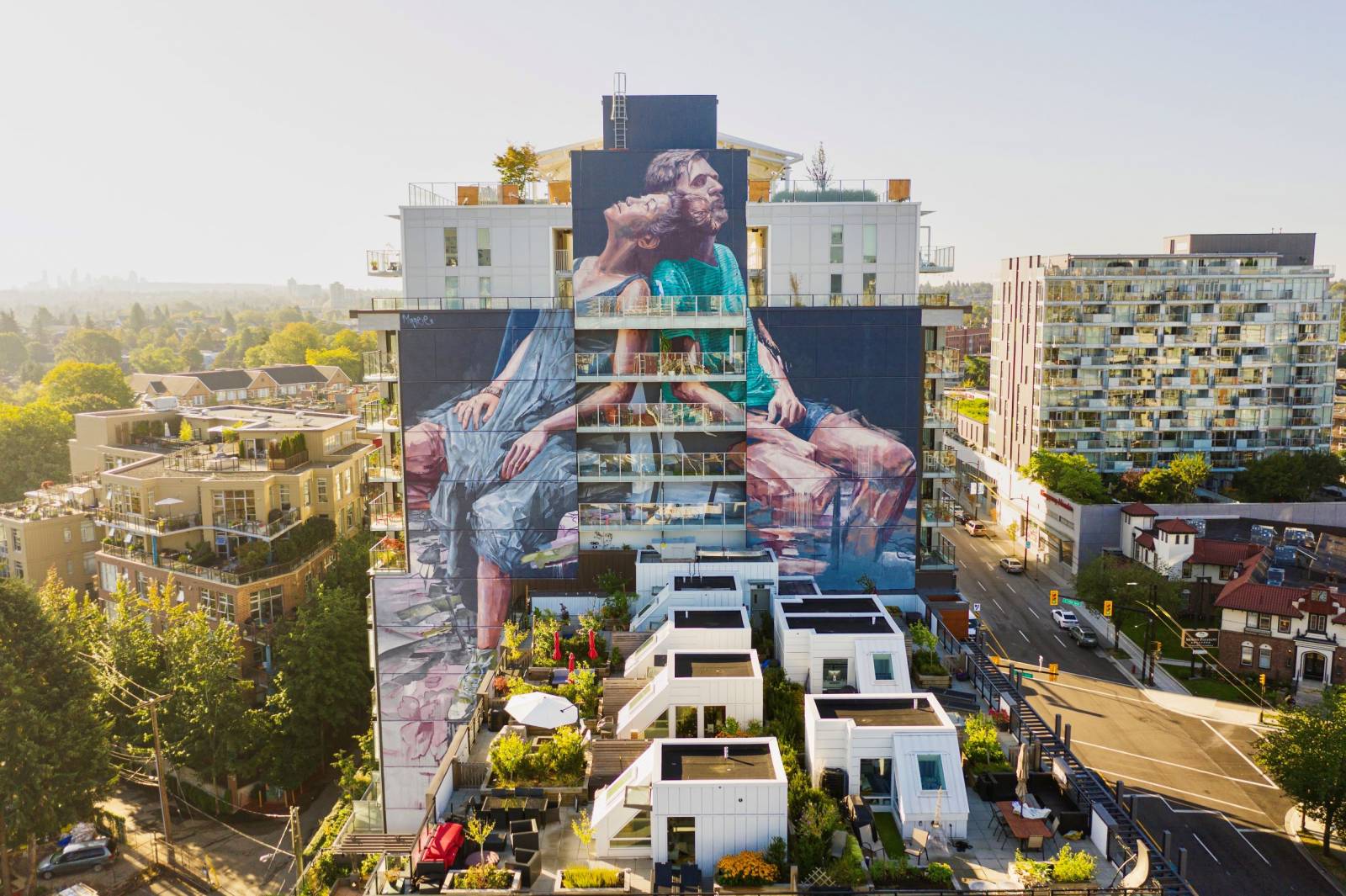 One of my favourite things to do when travelling is to seek out local art in unusual places. Strolling through neighbourhoods discovering public art is a fun way to connect with a new destination. Vancouver is a very art-and-culture focused city, and local artists have been able to transform many of the city's blank walls into kaleidoscopes of colourful works of art.
I decided to go on a visual journey of the exciting street art in East Vancouver, most of which is centred around Mount Pleasant. Once an industrial hub, today, this mostly residential suburb is home to independent cafes, craft breweries, and warehouses, a perfect staging ground for the street art movement and the home of the Vancouver Mural Festival.
The Mural Festival
Vancouver's Mural Fest, which started as a grassroots movement in 2016 has grown into a multi-day gathering that fetes all things street art. The VMF believes public art does more than beautify neighbourhoods. It connects communities, inspires creativity, transforms urban spaces and touches individual lives. Since the beginning, VFM has produced over 150 murals, featuring 70% local artists - among them 26 Indigenous artist murals.
"I grew up with an artist's studio in my kitchen, so I learned a lot about how art can impact the way we see the world around us. I'm excited to be a part of VMF and learn how mural art can change the way people interact with the space around them and create a sense of community." - Linnea Dick, VMF 2019 Guest Curator (social justice advocate, public speaker, writer and curator from the Kwakwaka'wakw, Nisga'a and Tsimshian nations)
The city's largest annual free public art celebration takes place in the city's artistic and culturally diverse Mount Pleasant neighbourhood. The public art installations are permanent, so visitors can enjoy the murals long after the festival winds to a close. The date of the 2020 Festival has just been announced: July 30th - August 8th. So now is the time to start planning to join in on one of Vancouver's favourite street parties!
Street Art Tours in Vancouver
Being an out-of-towner, I was looking for an off-the-beaten-path activity that would show me a side of Vancouver that I would not readily find on my own. I signed up for Vancouver Toonie Tours' "Hipster Tour", which focuses on public art, craft beer, and the quirky community spirit of Mount Pleasant. After our meetup at Main Street Brewing Company and sharing a pint of their best brew, our enthusiastic band of six embarked on our introduction to street art. We wound our way through the back streets and alleys, discovering stunning artworks ranging from stylized graffiti to massive wall murals. Sides of apartment buildings, recycling bins, and even entire facades of large corporations were decorated with bold, colourful designs and imagery. Our tour leader, Joshua, encouraged us to share our thoughts on the pieces, after which he presented details, quotes, and commentary from the artists themselves, providing additional insight. We were lucky to even capture one of the artists, iHeart, putting the finishing touches on his masterpiece entitled 'Thirsty'. Our tour concluded with more beer, snacks and celebration with new friends at Brewhall Craft Brewery.