Port Medway, Nova Scotia - "It's Not for Everyone!"
Guest writer, Sandra Phinney, chats, sings, laughs and loves her way into the heart of the community of Port Medway, NS. Enjoy the story of her visit to this small village that shines with personality and plenty of positive attitude.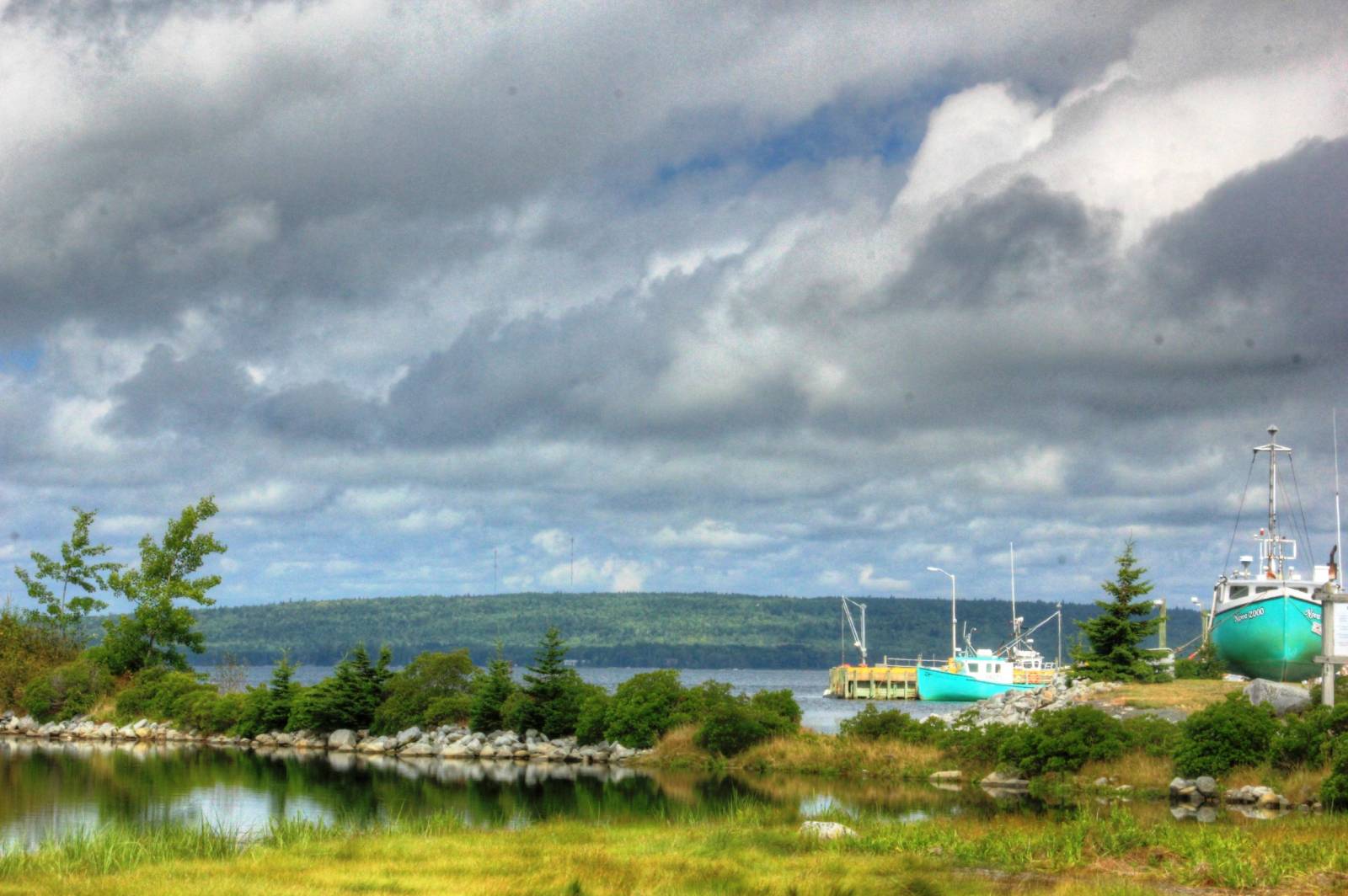 Community Soul and Dr. Seuss
I'm not a regular church-goer but if the timing is right when I travel, I like to attend a Sunday service. It's a great way to get a sense for community and catch a glimpse of the folks who live there. I'm also partial to hymn sings - especially when no one seems to care whether I can carry a tune or not.
So it was that on a Sunday, I once found myself walking into the Baptist Church in Port Medway. As I crossed the threshold, a chap handed me the day's bulletin, saying "We stole this from another church. "Using the words 'stole' and 'church' in the same sentence was an interesting juxtaposition, but I reckoned all would be explained - if not forgiven.
Turns out that the chap was Pastor Terry Brewer who was doing double duty; the church bulletin he had offered was from his other charge, the Milton Baptist Church in Liverpool.
Following a few announcements and several lively hymn sings, the pastor then launched into one of the sweetest sermons I've ever heard (including a quote from Dr. Seuss). I could have hugged him on the spot.
Village Wit
The night before, I was also treated to several big belly laughs when Calvin Trillin read from some of his published works at the Old Meeting House in the village.
Trillin was the third author that summer to present readings in a series called the Port Medway Readers' Festival, which takes place every summer.
The writer read several passages in including Fleeing, Hypothetically which had previously appeared in The New Yorker and the crowd broke out in heartfelt laughter.
I'm told that Trillin once said: "Port Medway is not for everyone." He should know. Although he lives in New York, he's spent over 40 summers in this village. Perhaps he's merely hopeful that not everyone will want to live (or visit) here.
So, What's the Draw?
In part, it's The Port Grocer, TPG for short - housed in a grand old dame that's been around since the early 1900s.
TPG is a going concern. You can have lunch in the café, or simply read a book or shoot the breeze with a friend over a cup of coffee or tea. Puzzles, games and books are provided. It's also a place to pick up some groceries - and village gossip - along with some home-made frozen soups and meat pies.
Friday nights, both local and travelling musicians step up to the mics; toes start to twitch, and TPG shakes and shimmies. On Sundays, a lively farmer's market takes place in the back yard.
It comes as no surprise that real estate listings now print statements such as A short walk or drive to The Port Grocer.
In case you are wondering, Port Medway is about 25 km northeast of Liverpool, Nova Scotia and about an hour and a half drive from Halifax. The population seems to hover around 200; generational lobster fishing families keep it a working community.
As well there are loads of characters in the village, such as Elinor Roberts - a feisty 86 year-old, and the author of "Dis Is How It Was ... an Dat's Dat."
Elinor befriends critters like porcupines and raccoons. It's not uncommon to see her feeding them in her kitchen or on the veranda. She loves to have company and chat, as do many other residents in Port Medway.
I've returned to the village many times. But I've come to understand the statement "Port Medway is not for everyone." After all, there's neither fast food nor fine dining here. No gimmicks, no glitzy attractions, no hoopla.
But what you will discover in Port Medway is a strong sense of community, good food, the redemptive power of humour, an opportunity to connect with people - and plenty of reasons to return.
Well, you will never know what travel inspiration you will find at the end of the road in a community that lives for a laugh. If Port Medway is not your cup of tea or tea is not your jam, and you'd prefer a more cosmopolitan and/or active take on this part of Nova Scotia check out our responsible travel guide blog for Halifax and the Bay of Fundy.