Discover Nova Scotia Your Way - Cabot Trail
If you only have five days to visit Nova Scotia, you have lots of decisions to make. Do you explore the north along the Cabot Trail and Cape Breton Highlands National Park? Or do you head south to visit the coast along the Bay of Fundy? Luckily, as part of our Nova Scotia series we've created two jam-packed 5-day itineraries to help you make the most of your trip to the province. We've also sourced for you the 10 best dining experiences in Nova Scotia. In this blog we'll cover everything you need for a five-day journey of a lifetime along the Cabot Trail. If you want to take a trip to Halifax and Annapolis Valley instead (or as well), make sure to check out of five-day itinerary for South Coast.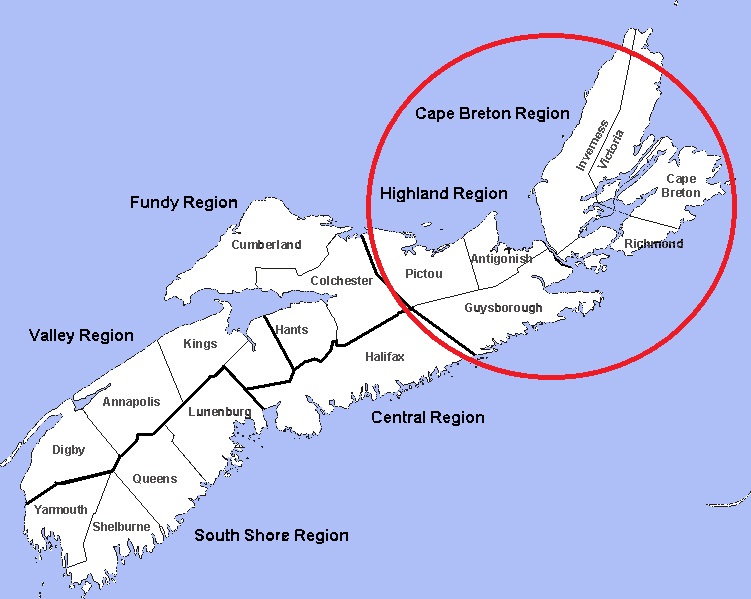 It's recommended you take about 3 to 5 days to travel the Cabot Trail to ensure you have enough time to enjoy all it has to offer. You will want to stop often to take in the views, go whale watching, hiking (there are over 25 hiking trails in Cape Breton Highland National Park alone), cycling, kayaking or swimming. The Cabot Trail is one of the most scenic road trips in Canada and it is well worth it to take your time and take in its many splendours. Don't know where you're going to stay yet? Make sure you check out our 5 unique places to stay along the Cabot Trail.
DAY 1
BADDECK
The Cabot Trail is renowned as one of the most scenic coastal drives in the world. You will want to plan which way to travel the Trail - clockwise or counter-clockwise. Either way, you will need a place to start and Baddeck is the perfect place to begin your Cabot Trail journey. There are so many fascinating things to do in and around Baddeck. With a day to spend we would recommend:
Morning
Seize the day and get out early on the water. For bird watching, we love Donelda`s Puffin Boat Tour to Bird Island for puffin watching (and other seabirds). You may even get to see a seal or two along the way. If you fancy and active start, North River Kayak Tours offer a 3-hour kayak adventure to Kidston Island on the beautiful Bras D'Or Lake. Tours include a guide, local Cape Breton music, rental equipment, instruction and delicious hors-d'oeuvres prepared by Chef Bryan Picard from The Bite House.
Afternoon
Grab a picnic in town and head to Uisge Ban Falls (Gaelic for whitewater) to take the 1.5 hour round trip hike up to Uisge Ban Falls, a spectacular 50-ft waterfall in a granite gorge. This is one of five magnificent waterfalls along the Cabot Trail. Another worthwhile option is the Alexander Bell Historic Site. Baddeck was the summer home of Alexander Graham Bell, best known for inventing the telephone but, also, as an ever-curious world traveller and founder of the National Geographic Society.
Evening
Craving seafood yet? Take the family out for a lobster dinner at the Baddeck Lobster Supper. Round out your night with traditional Cape Breton fiddle music, dancing and song at the Baddeck Gathering Ceilidhs.
DAY 2 - 5
After a busy day exploring Baddeck, it's time to set off on the world-famous Cabot Trail! From here, however slow, or fast you want to take it, we highly recommend these unmissable experiences to compliment your scenic adventures (the list works along the trail counter-clockwise).
1. Gaelic College, Englishtown, Cape Breton
Visit Gaelic College and learn about the area's rich history of Gaelic Culture, Music, and Dance.
2. Ingonish Beach
One of the most developed spots along the Cabot Trail, Ingonish truly has something for everyone. Golfers will enjoy the scenic Highland Links Golf Course, those looking for R&R can relax at the charming Keltic Lodge, families can camp at sandy Ingonish Beach and practice their surfing skills, while outdoor enthusiasts will be in heaven exploring the surrounding trails.
3. Capt. Mark`s Whale and Seal Cruise, Pleasant Bay, NS
Pleasant Bay is recognized as one of the best places for whale watching in Atlantic Canada. These tours offer sightings of various marine wildlife and spectacular coastal views of Cape Breton Highlands National Park. A tour with Capt. Mark is a must for eco-tourists and photographers. Capt. Mark's work with whales has been featured on local news specials and his tour has been chartered by the Discovery Channel. For a more adventurous tour, book a spot on their zodiac to feel closer to the water and the marine life.
4. Fishing and the Salmon Museum, Margaree Harbour
Fishing, water sports and the Salmon Museum await you at Margaree Harbour. Grab some freshly cooked seafood and head down to the beach for a yummy picnic and enjoy a swim after a day of adventure along the trail.
5. Celtic Music Interpretive Centre
Cape Breton is rich in culture and music is a way of life. In any place you visit, there is likely to be music gatherings - just ask the locals. Lively tunes, great local food & drinks & good times! The Celtic Music Interpretive Centre is a not-for-profit society and a one-of-a-kind facility located in Judique, NS.
WHERE NEXT?
This stage of your tour of Nova Scotia, Cape Breton and the Cabot Trail is near the end. If Prince Edward Island (PEI) is your next destination, head to Pictou, NS (232 Km) to catch the Ferry to PEI. Then onto your next adventure - playing in the big red mud.