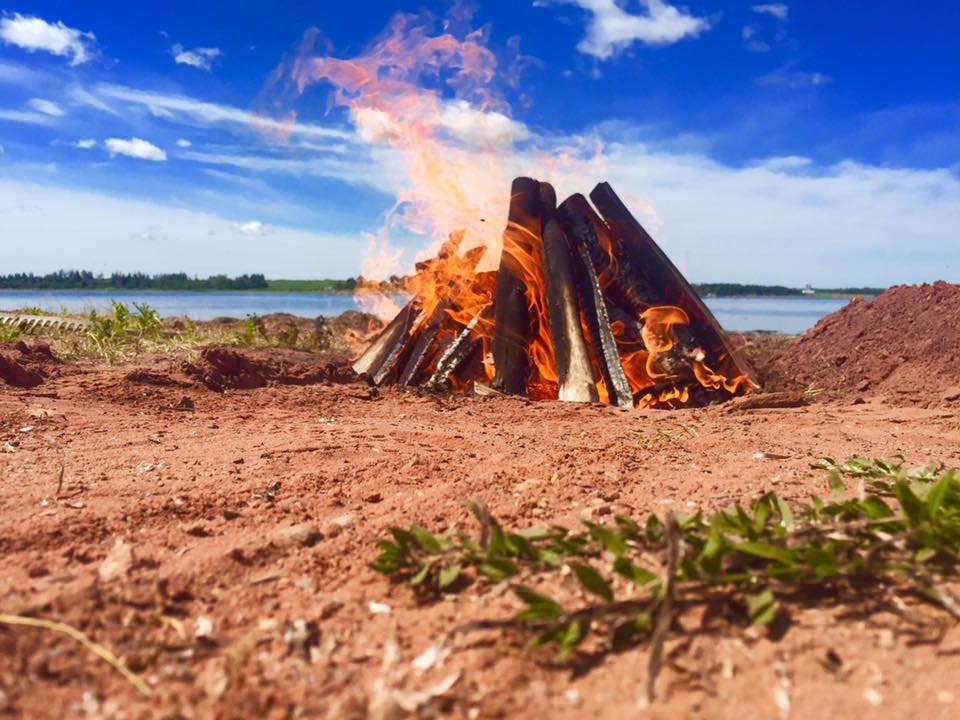 As tourists and travellers we can seek out eco-friendly accommodation, locally sourced foods and ethical tour operators, but if we fail to engage with local communities and their history, we've missed the point entirely. Discovering and taking time to appreciate the native culture is not only an act of respect to the indigenous communities of your travel destination, but chances are that you'll learn something interesting along the way!
A great way to learn about the native origins of the Canadian Maritime Provinces is by visiting Lennox Island. Located in Malpeque Bay off the northwest coast of Prince Edward Island, Lennox Island is home to the Lennox Island First Nation of the Mi'kmaq people and their rich heritage.
"Approximately 450 residents call this special place "home" while countless thousands of others can trace their roots back to this fair soil. Generations of Aboriginal people have respected and cherished these lands and waters. Archaeological evidence and oral traditions indicate the presence of our ancestors on the shores of Malpeque Bay dating back 10,000 years. Our spiritual attachment and connection endure here and this place in the Malpeque Bay has significance to us, which all Canadians can appreciate."
- A welcome from the Chief of the Lennox Island Mi'Kmaq First Nation
Lennox Island First Nation is preparing for lots of tourism to come their way after designing a plethora of new, hands-on visitor experiences. Here are Re-CreationWORLD's top recommendations.
Quill Work on Birch Bark
This hands-on experience is one of our most loved! Learn about the quillwork and the Mi'kmaq people of Lennox Island by one of our own community members. Enjoy the step by step instruction on how to make this beautiful art piece which is a great reminder of your visit to Lennox Island, or a beautiful gift suitable for any occasion!
Single Rate: $75.00 per person
The experience takes approximately 4 hours
Minimum of 4 people
Bannock & Clams In The Sand
This hands-on and interactive experience pairs visitors with community elders on the shores of Lennox Island to prepare bannock that will be baked in the sand just like the old days. As the bannock cooks under the red-hot embers, listen to the stories of what life used to be like growing up in Lennox Island while enjoying freshly picked shellfish cooked over the open fire until the bannock is cooked. When it is finished, enjoy your bannock with butter and molasses.
Single Rate: $65.00 per person
Children 12 and under $30.00 per person
The experience takes approximately 3 hours
Minimum 4 participant
The Beat of the Drum
A true cultural experience like no other! This hands-on experience allows visitors to create a traditional hand drum to take with them when they leave. Visitors will learn about the importance of the drum to the Mi'kmaq people and will be taught a number of traditional chants, songs and drumming techniques by members of the Island's oldest traditional drum group.
This experience includes the hands-on production of a drum, learning song and drumming technique and responsibility and maintenance for your drum.
Single Rate: $85.00 per person
Discounts apply for groups of 4 or more
The experience takes approximately 4 hours