Treasure Hunting Along the Bay of Fundy Shore in Cumberland County, NS
At Re-CreationWORLD we're always on the search for responsible tourism experiences based on a truly local perspective. So we appreciate Sandra Phinney, a professional writer and photographer based in Atlantic Canada, sharing the hidden gems she unearthed along Nova Scotia's Cumberland County Fundy Shore.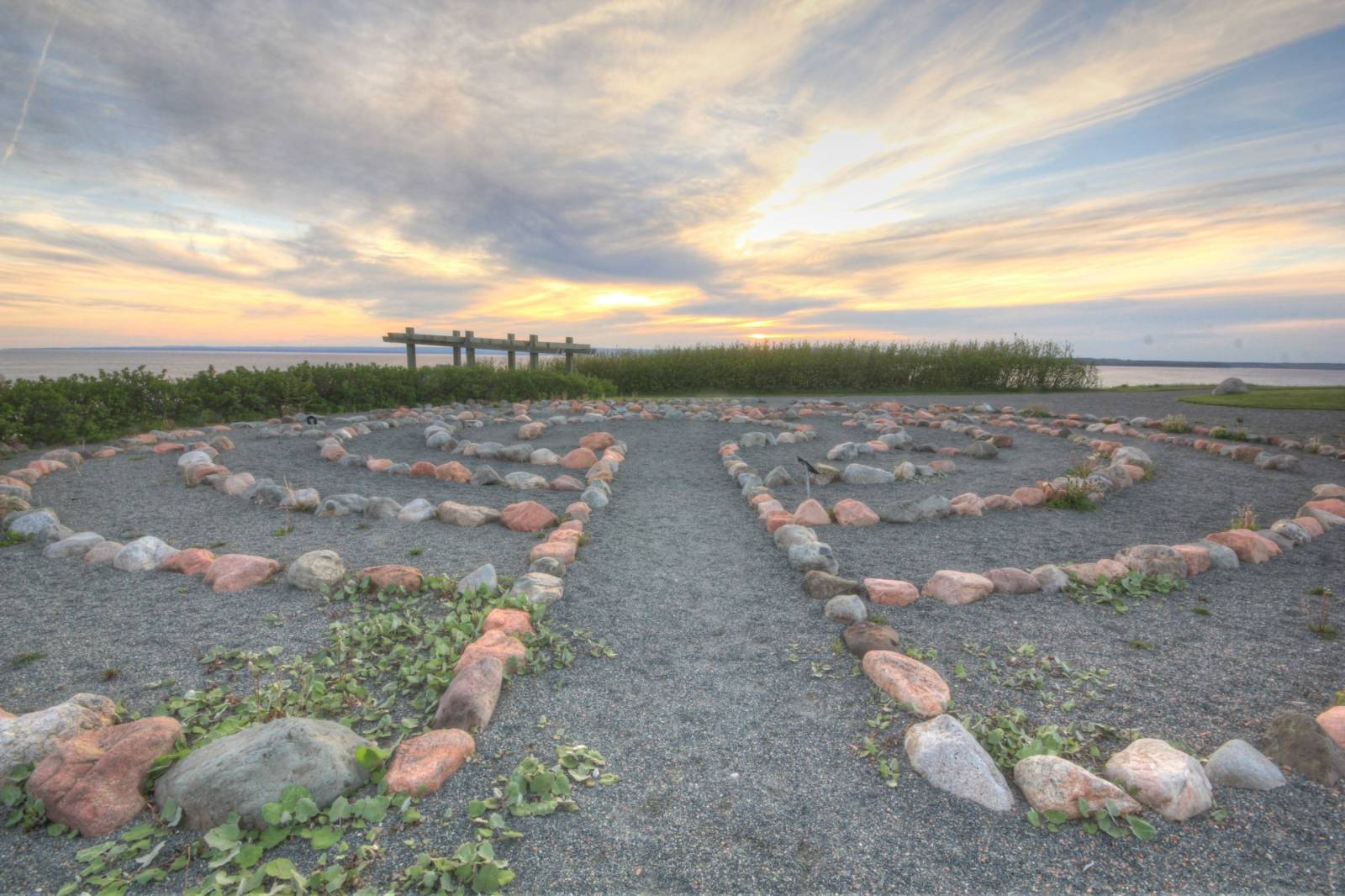 Looking for a hunk of Nova Scotia where you won't see a fast food chain or a big box store? Where you'll find some delightful surprises? Or where a traffic jam consists of stopping for mama duck and her ducklings?
Head to Cumberland County. In spite of a few boring bits of road, as you drive up the coast, you'll be saying "ooh" and "ahh" a lot. I suggest you start your journey by heading straight up to Joggins Fossil Cliffs a UNESCO World Heritage site with a wow factor of 10 out of 10.
Joggins - Must Do, Must See
For starters, it's the world's most complete fossil record of life in the Coal Age dating back 300 million years. The significance of the findings here boggles the mind, and are best appreciated in three ways: by touring the centre, which has a fascinating display of fossils and several interpretive areas; by taking a scheduled tour of the cliffs with an interpreter from the centre or hiring a tour guide in the village; and by walking down to the ocean floor and wandering around the base of the cliffs on your own. Something that's often missed is the maze on the side of the interpretive centre. Well worth looking for it!
Hidden Gems
But there's more in this region! Most don't get a lot of fanfare - but they should.
For example, the Lower Cove Road that loops from Joggins up to Minudie and down to River Hebert is a sweet scenic drive that passes by two churches and the Minudie School Museum - all in a row. The school is one of those rare finds from a bygone era that helps you pause and step back in time.
Coming back to Hwy 242, I turned left and dropped in to visit the Heritage Model Museum in River Hebert, where 43 of Reginald "Bud" Johnston's miniature models related to the heritage and culture of the region are on display. They were built to a scale of 1/12 and represent over 30 years of work.
Bonus: outside is another building called "Days Gone Bye" which includes lots of interesting artifacts and memorabilia that made me smile. This is the only time I think I'm ageing: when I see relics that are familiar to me (or that I still use!)
On the way back to Hwy 302, I found the Maccan Tidal Wetlands. It's the perfect place for a stroll or picnic, and if your timing is right, you can observe the tidal bore rolling in.
After three days in this part of Cumberland, I headed down the coast to Cap D'Or Lighthouse in Advocate Harbour to hunker down for the night. Be prepared for a fairly steep walk down (547 footsteps to be exact) but oh-so-worth-it.
The owner, Darcy Snell, is a character. He's also a fine cook and manages to churn out some impressive meals. Don't expect to connect to the internet. But do expect exquisite sunsets and a hearty breakfast.
Further along the coast is a place called FORCE. To explain what FORCE is all about would take another page. Suffice to say that the acronym stands for Fundy Ocean Research Centre for Energy and that the centre offers educational exhibits and interactive displays. They love having visitors.
I've run out of space and still haven't covered my entire journey. That's OK. Just go. You'll have the pleasure of discovering more things on your own. And remember to ask the locals for information and suggestions. They love to help!
If you're looking for more inspiration for travelling the region, check out our 5-day itinerary for exploring The Bay of Fundy, and our 10 recommended dining experiences in Nova Scotia.