Welcome and Bienvenue to the Only Bilingual Province in Canada
New-Brunswick Rocks! Ok - I'm a little biased because I'm from here but look at all it has to offer! Beautiful coastlines dotted with lighthouses and quaint towns, longest covered bridge, two National Parks, Hopewell Rocks, the highest tides in the world, warmest salt-waters north of the Carolinas, and our most precious resource, our warm, welcoming people.
So if you are lucky enough to find yourself in New-Brunswick, we have mapped out some great options for things to do, places to eat and cultural experiences that will bring your trip to the next level. Visit us in Winter, Spring, Summer or Fall. The landscape and activities change with the seasons but the incredible hospitality stays the same.
MONCTON, NB
If it's an urban experience you seek, Moncton is a great place to start your Maritime journey. Moncton is known as the hub of the Maritimes due to its central location and its proximity to a lot of the smaller towns and tourist destinations. Take advantage of award-winning restaurants, gastro-pubs, museums, art galleries, shopping and unparalleled hospitality.
While you are in Moncton, don't miss your opportunity to see a natural wonder - The Tidal Bore. Check online for daily schedules of the twice-per-day tides. The tides rise so quickly, it creates enough waves that you can actually surf on the Petitcodiac River (affectionately referred to by locals as the Chocolate River).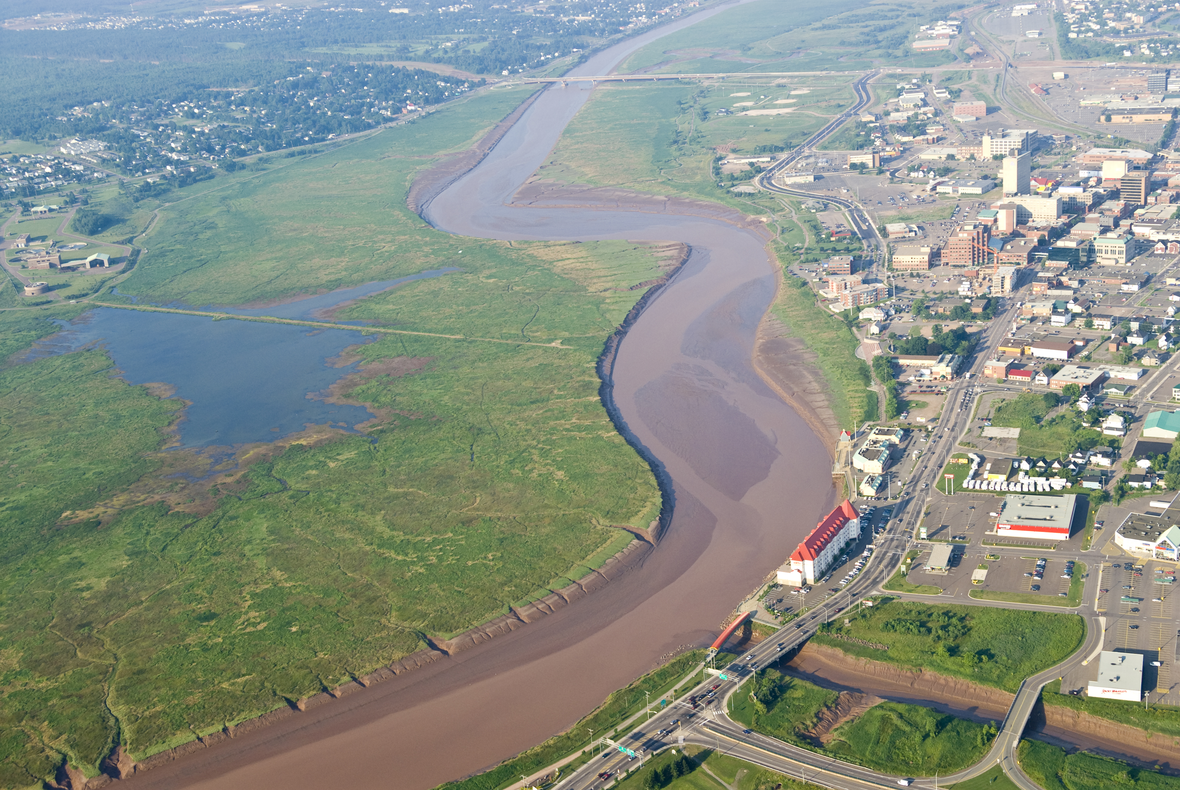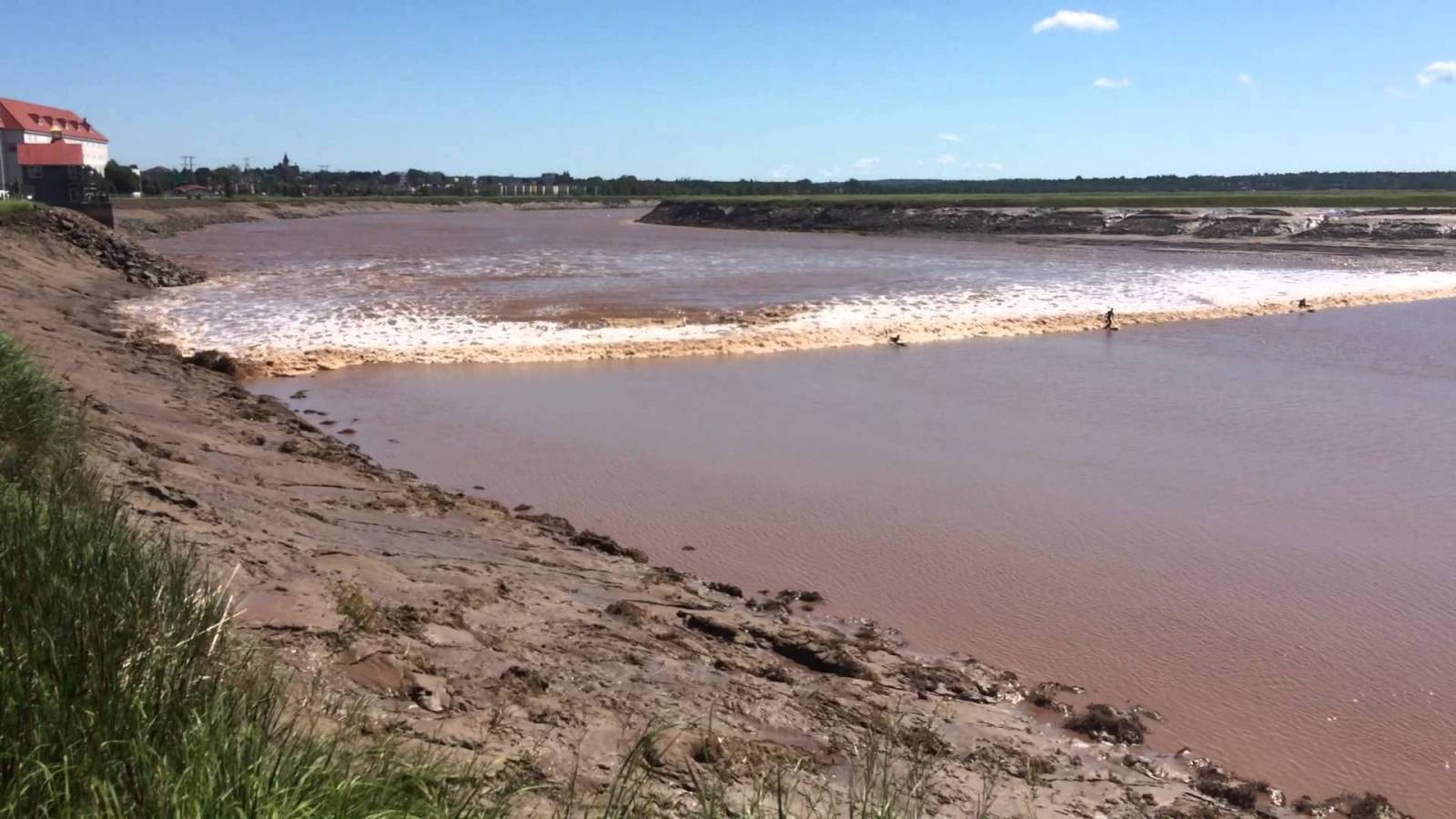 5 Best Places to Eat In Moncton and Area
1. Windjammer, Moncton, NB
One of the oldest and finest restaurants in Moncton, an evening at the Windjammer invokes a sense of belonging to a world of the Rich and Famous brought on by the elegant nautical decor, the exceptional white glove service and the locally sourced, carefully planned menu. For the locals, this is the place to be to celebrate important milestones or special occasions - like a certain person's 50th coming up next year - hint! hint!
2. Les Brumes Du Coude, Moncton, NB
French cuisine with a twist served to you in a rustic, no fuss, casual environment by local French-trained chef Michel Savoie. Their ever-changing menu means you can experience their incredible food again and again and never get bored. Locally sourced and seasonal meals are planned carefully - or throw caution to the wind and ask the chef to surprise you - that's what we did and ended up with a family style smorgasbord that blew us away. A must have to start is the beef tartare.
3. Dolma Food, 2nd Floor Restaurant and Roof Top Patio, Moncton, NB
After a fire destroyed the original building, the owner decided to rebuild based on positive messages on social media from long-time customers. Arguably the best patio in town, this newly re-built, beautifully designed restaurant is one of the best places to experience a unique, cosmopolitan menu. Known for their sushi, their menu is packed with great options to delight any foodie and any pallet. Dolma takes pride in sourcing their ingredients not only locally but from small companies around the world that offer exceptional products. Want to prepare a great meal at home? Drop by Dolma Food on the main floor and pick up ingredients only found in their food market. Pick up a special local treat - Acadian Caviar!
4. Tide & Boar Gastropub, Moncton, NB
The Tide & Boar is one of the best places in Moncton to sample local craft beer. With accolades like Canada's Top 50 Restaurants by McLean's Magazine, One of Canada's Favourite Bars by Air Canada's EnRoute and featured on You Gotta Eat Here, your expectations are pretty high walking in the door. Their casual, hip vibe, their menu filled with comfort food favourites, their warm, friendly service, puts you right at home. Once you have been to the Tide & Boar, you will want to go back. Order the Beeramisu for a tasty dessert.
5. Cape House Restaurant, Cape Enrage, Waterside, NB (Seasonal Hours)
Cape House Restaurant sits on top of Cape Enrage and offers stunning views of the Bay of Fundy from both their dining room and deck. This restaurant will surprise you with its elevated seafood favourites. The perfect restaurant to take your visiting friends and family to during the warmer seasons. Great food with a magnificent view! Oh, and did we mention they were voted one of Canada's Top Restaurants? What makes this restaurant unique is that they are a non-profit restaurant and their menus are planned strategically to help local farmers and fishermen and suppliers.
Where to next? North or South?
Ok! It`s decision time! From Moncton, do you want to go north along the Acadian coastline or south to the Bay of Fundy? We will touch on things to do and see in both areas - you decide which road trip to take. Continue reading to find out more about Fundy and click here to read about the Acadian Coast,
THE BAY OF FUNDY AND FUNDY NATIONAL PARK
Fundy is a magical place to visit all year long. Visitors are welcome to camp (or glamp) even in the winter months. Stay in an oTENTik (part tent/part cabin), or a yurt, rustic cabin, or even the Goutte d'O (Water Droplet).
Outdoor enthusiasts can enjoy activities like cross-country skiing, snow-shoeing, mountain biking and hiking, just to name a few.
Every season is special and offers a unique experience in our great national parks!
As you tour the 18-kilometre network of trails, you can take pride in the numerous accolades awarded to Fundy National Park including the Parks Canada Sustainable Tourism Award and these following impressive designations:
Dark Sky Preservation
How often do you look up at the sky and see the Milky Way? Fundy National Park has been designated as a Dark Sky Preserve by the Royal Astronomical Society of Canada (RASC). What does it mean to be a Dark Sky Preserve? It means that the Fundy National Park Dark Sky Preserve is one of the best places to explore the night sky in Canada. https://rascnb.ca/,
UNESCO Biosphere Reserve
Fundy was designated a UNESCO Biosphere Reserve site in 2007. What does this mean? It's an International designation awarded to areas committed to protecting and conserving landscapes, ecosystems, species and genetic variations of species.
5 UNIQUE THINGS TO DO AND SEE IN FUNDY


1. Hopewell Rocks, Hopewell Cape
Hopewell Rocks Provincial Park is less than an hour from Moncton. This incredible natural wonder is home to the highest, fastest tides in the world. At low tide, experience walking on the ocean floor amongst the rock formations known by the locals as the Flower Pots. For a more adventurous way to see the rock formations, you can rent a kayak. Click on the link to view a time-lapse video of the tides: https://www.youtube.com/watch?v=EnDJ6_XpGfo (video credit: Kevin Snair).
Hopewell Cape and the Bay of Fundy are great places to see the turning of the leaves in the fall. Hopewell Rocks are open for visitors from May to October. Check the tides online to see the best times to "walk on the ocean floor".
For the adventure-seekers, rappelling or zip lining at Cape Enrage is highly recommended. Stunning views and the sound of the waves crashing against the rock cliffs below await you at this must-see destination.
This is a great spot for a bite to eat - grab a bowl of chowder at Cape House Restaurant.
Cape Enrage and Cape House Restaurant are open seasonally from May to October. Check online for hours.
3. Molly Kool's Kitchen Party
Have you ever wanted to experience an authentic Atlantic Kitchen Party? You can do that at Molly Kool's Kitchen Party in Alma. For one hour, immerse yourself in folk tales, folk music and dancing. You are encouraged to grab a musical instrument and play along if you are so inclined. Molly Kool was North-America's first registered sea-captain.
4. St. Martins, Red Rock Adventures and Fundy Footpath
If you are enjoying touring the Bay of Fundy and you are looking for more adventure, head to St. Martin's and take a walk through the sea caves, rent a kayak or tour the coastline by zodiac. Red Rock Adventures is the perfect place to book your tour. They even offer guided tours of the Fundy Footpath. The Fundy Footpath (recently listed in the"50 Best Hikes in the World" by Explore Magazine) is separate from the Fundy Trail Parkway although part of it does fall within the park.
The Fundy Footpath is a challenging wilderness trail that takes about 3-4 days to complete and starts at the suspension bridge at Big Salmon River. It recently gained popularity in the news. Last year, three women travelling to St. John's, NL accidentally purchased tickets to Saint John, NB. They were on their way to hike the Long Range Traverse in Gros Morne National Park but instead, ended up in Saint John, NB. They made the most of it and hiked the challenging Fundy Footpath.


5. Swimming with Salmon, Fundy National Park
Imagine for one minute, you are immersed in river waters floating along in full wetsuit and snorkel - that's when you see your first one. A shimmer of silver! There's another one! What you are seeing are rare Inner Bay of Fundy Atlantic Salmon. These indigenous fish were nearly extinct and are still on the endangered list today. The conservation efforts to re-introduce the spawning of these fish in the Bay of Fundy is nothing short of miraculous. We get to enjoy the fruits of their labour by participating in one of the most unique experiences offered by Parks Canada, Tourism New Brunswick. This 5-hour excursion is offered through Parks Canada.
We skimmed the surface of all there is to do and see in Moncton and Fundy. If you've enjoyed any of the activities or sights we've listed in our blog, we'd love to hear from you. Read more about the Fundy Shores in our Nova Scotia Blog.