Eco-friendly and Authentic Tourism Experiences
The Riviera Maya is a well recognized Mexican tourism destination, if not by this designation by its bookend resort towns of glitzy Cancun and the more moderately developed but touristy, Tulum. Outside of Cancun, which can't even begin to pretend it is eco-friendly, there are many tourism experiences labelled as such... but few truly are. So why not plan for at least part of your vacation to go beyond the sprawling resorts and commercialized activities to find some secret spots filled with nature encounters, peace of mind, and a more authentic experience.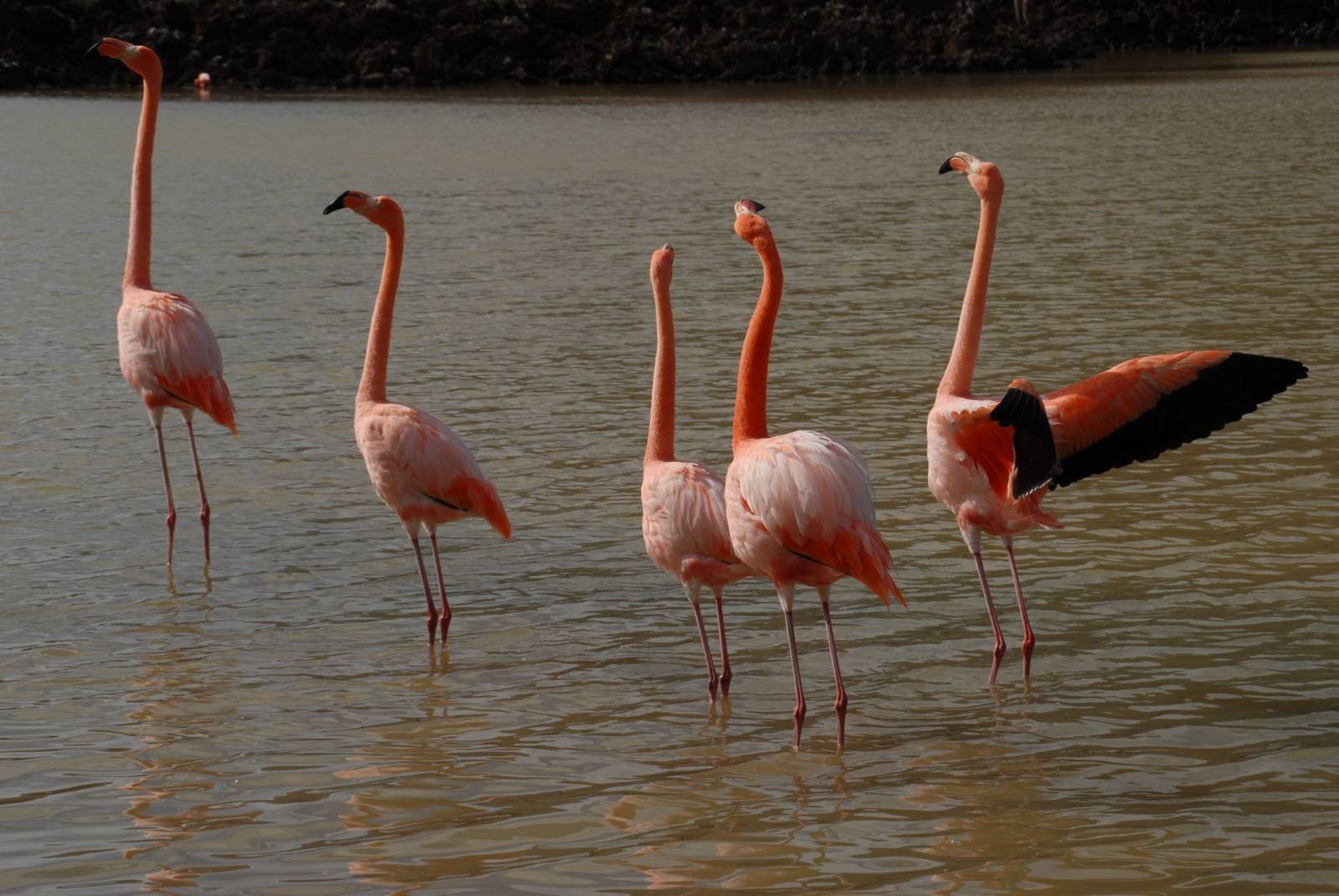 When you think of Mexico and the Yucatan Peninsula, in particular, Biosphere Reserves are not likely the first words that come to mind. But that's what makes these such a wonderful discovery. We'd like to introduce you to four of these Yucatan gems that are reasonably accessible and accommodating to tourism while still sustaining their authentic way of life and protecting the environment - exactly what we encourage and support at Re-CreationWORLD.
But first, what are these Biosphere Reserves and what makes them so special? The UNESCO World Network of Biosphere Reserves consists of designated protected areas where there is a harmonious, balanced relationship between people and nature allowing for sustainable development of natural resources to improve human wellbeing and respect for cultural values while ensuring conservation of the biological diversity of these areas. How great is that?
1. Sian Ka'an - He Who is Born Under the Sun - Biosphere Reserve & UNESCO World Heritage Site
Sian Ka'an is the closest to the Riviera Maya, just down the road from Tulum. In fact, most of the resorts are on the road to Boca Paila, which is a small fishing village within the Reserve. They welcome visitors and there are a variety of low impact boat tours - which are really the only practical way to explore the area - designed to educate and immerse participants in the uniquely distinct ecosystems and natural environment as well as the cultural heritage of the Mayan Civilization.
One of the main feature areas of the Reserve is a protected section of the Mesoamerican Reef, which is a pristine and exceptionally beautiful place to snorkel. While a trip here may take a bit more effort to organize it is a much better experience than snorkelling in the people packed bay at Akumal and you can feel good that you did your part in giving the poor turtles at Alumal some peace.
Also, a highlight here is a float down the Mayan Canal and learning about the numerous unexcavated Mayan Ruins. Consider a full day tour with Visit Sian Ka'an, and don't forget your reef friendly sunscreen.
2. Celestún - Painted Stone - Biosphere Reserve
Exploring Celestún will require a more adventurous spirit as it is located on the NW tip of the Yucatan Peninsula. The closest major center is Merida, which would be a lovely place to spend a few days, perhaps in a refurbished hacienda. If you are staging out of there and are without a rental car, Celestún is easy to get to, the slow way, by bus or by hiring a local taxi or Uber - hopefully, you get lucky and find a driver that makes an excellent guide. For the best experience plan to spend a day or two in the area - Eco Resort Hotel Xixim is on the beach just north of the town of Celestún.
The attractions of note at Celestún are the flamingos. Although, also, the area has excellent habitat for all sorts of wildlife, from crocodiles to turtles and boa constrictors, and is a birder's paradise - home to over 300 species of birds including rare species endemic to the Yucatan.
There are locally guided tour boats for hire in the town that will responsibly navigate through the flamingos and generally stop at a freshwater spring for a swim. After your exploration of the natural environment, plan to spend time in town chilling at the beach over a fresh seafood lunch and a few beverages.
3. Ria Lagartos - Alligator River - Biosphere Reserve
Further along the northern coast, 2 hours north of Valladolid is Ria Lagartos, home to Mexico's largest flamingo population and protected nesting ground.
To appreciate the natural environment, take a boat tour along the "ria" - a place where the ocean forms an inlet that looks like a river. Most tours leave early in the morning for the best light and wildlife sightings. So, consider spending the night in the tiny fishing village of Ria Lagartos - nothing fancy here just charm and seafood.
Many who come to this area also visit Los Coloradas, the pink lagoons. While not a natural feature - the colourful ponds were created by salt mining - they present beautifully for stunning photographs.
The other hidden treasure in the area is El Cuyo, an even more off-the-beaten-path traditional fishing village, that just happens to be one of the best kiteboarding spots in Mexico. Also, one of the best spots for ceviche in the Yucatan, this tiny isolated town is about as far from Riviera Maya attitude wise as an intrepid traveller can find in this part of Mexico.
4. Yum Balam - Lord Jaguar - Biosphere Reserve
Our last locale in biosphere reserve paradise is the idyllic island of Holbox. The least off-the-beaten-path of the four reserves, it teeters on the edge - some would say tourism has too strong an impact here. However, the local community is proud of their efforts and ability to sustain the environment and their traditions while still having access to the prosperity that tourism provides. Since they have a serious commitment to maintaining a healthy balance and we know as responsible travellers you will respect and support their sustainable eco-friendly approach to avoiding over tourism, we're comfortable recommending a visit.
Isla Holbox is a tiny island where unplugging is easy. It still remains relatively rustic and laid back in an eco-chic kind of way where the services and experiences you can enjoy as a tourist are owned and operated by the locals and are an interesting blend of tradition, trendy eco-tourism and more cosmopolitan tourism activities (think craft beer with your traditional street market food), all in support of appreciating the wonders of nature.
Life here is simple. There are no cars so rent a bike to tour the island, wander the sandy streets of the village, relax in a hammock or swing over the turquoise water or explore by kayak. A boat tour to Isla de Pájaros, home of thousands of marine birds, including some endangered species, is a popular excursion.
Best of all, if you visit July to September, you can snorkel with the whale sharks. The local tour companies have established best practice operating guidelines and regulations, with the intent of protecting and not stressing these wondrous creatures. This means that the tours only have a few people and they are introduced to the whale sharks (no touching allowed) one at a time.
We hope you have found some inspiration to adventure beyond the well-known tourist attractions in Riviera Maya. And as ever, no matter where you're visiting, remember, when you book directly with local companies you ensure both a personal touch and the satisfaction of supporting the local economy.