Less travelled hikes near Banff, Jasper and Canmore.
With tourism in the Canadian Rockies resorts of Banff, Jasper and Canmore (amongst others) increasing year on year, more tourists and locals are hitting the mountain trails to enjoy the world-famous views and fantastic trail infrastructure. Sophie Foreman helps you to avoid the crowds by skipping the tourist trails and finding some less busy (but equally stunning) hikes for your mountain adventures.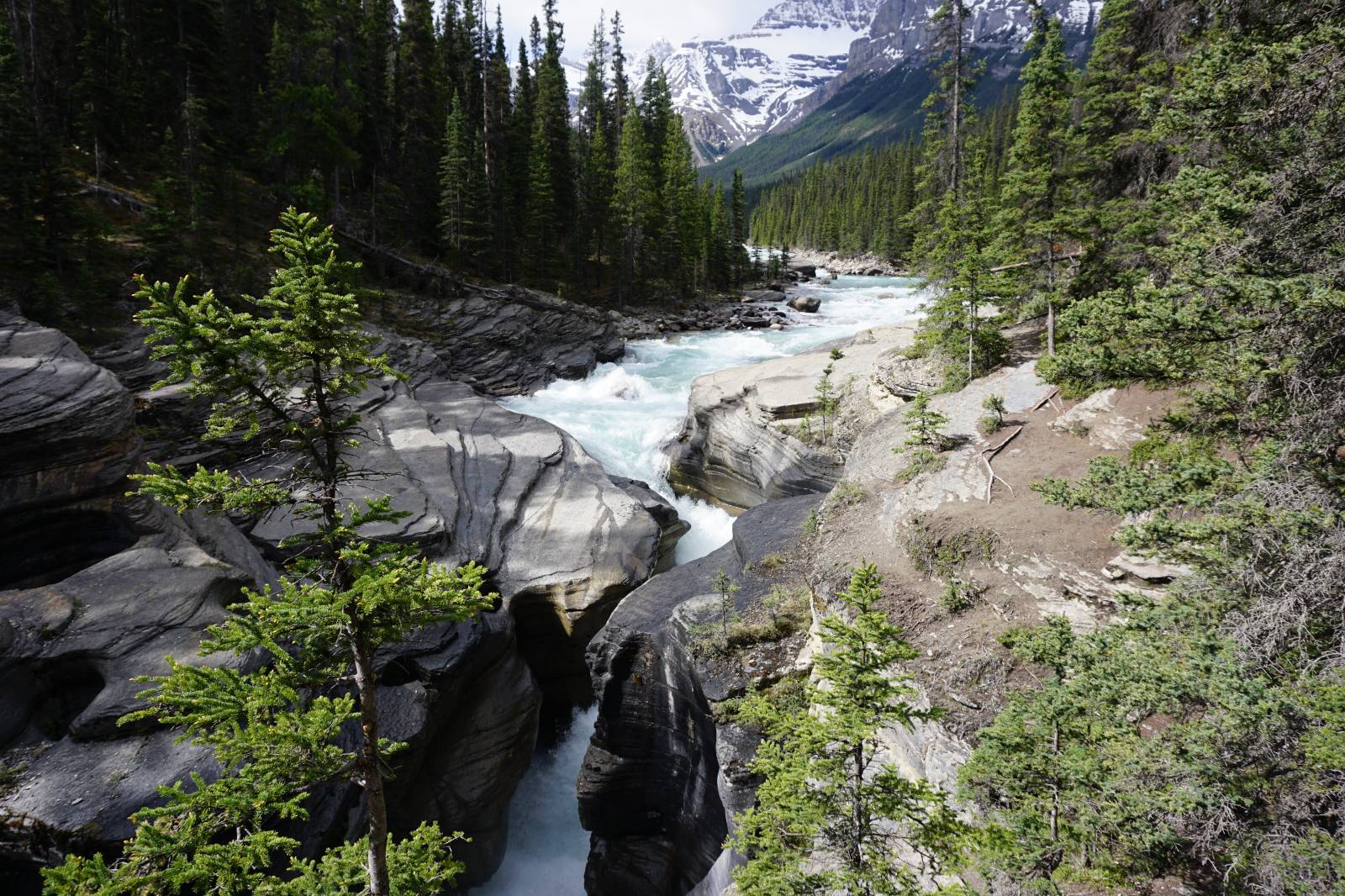 As an Englishwoman, I have never not been lost (at LEAST once) on a hike in the UK, with most needing a map, compass, and an ability to retrace your steps in the hunt for a path that overgrew 50 years ago! In Canada, signage and clear trails make that impossible! While it's fantastic that more people are embracing the beauty and restorative power of the outdoors, it can make it difficult to find sanctuary as you roam the world-famous hikes that the area has to offer. So if you're planning a trip to one of the Canadian National Parks in Alberta, be sure to check out some of these lesser-known gems!
1. Don't do Lake Agnes Teahouse, do Plain of Six Glacier Teahouse
Length: 13 km out and back
Duration: 4-6 hours
Difficulty: Moderate - Difficult
Everyone knows about the Lake Agnes Teahouse hike from Lake Louise. It's one of the most accessible and popular excursions in Alberta. However, at the other end of Lake Louise is the lesser-known Plain of Six Glaciers hike, taking you to a much quieter teahouse to enjoy the views of the Victoria Glacier. Be careful of avalanche warnings in the winter, and especially in the early spring due to ice melts and, if possible hike with cleats. For a spectacular view of Abbots Pass, you can continue onto the viewpoint 1.5km past the teahouse. You can choose to take a different path down by extending to visit Big/Little Beehive, or also visiting the Lake Agnes Teahouse.
2. Don't do Grotto Canyon, do Jura Creek
Length: 7km out and back
Duration: 3 hours
Difficulty: Moderate
Avoid the throngs hiking the ever-popular Grotto Canyon trail and head to Jura Creek instead. Both are only an hour from Calgary, and 10 minutes from the centre of Canmore. These are really popular winter hikes as well due to low avalanche risk and easy accessibility - just pack a pair of snowshoes. If you do this trail in spring or summer, you'll get to clamber over boulders in the river and see waterfalls.
3. Don't do Athabasca Falls, do Mistaya Canyon
Length: 1km out and back
Duration: 30 minutes
Difficulty: Easy
Whilst the power of Athabasca falls is incredible to see, it's proximity to Jasper means you'll be kept company by hoards of coach trips and families. As you're most likely driving the Icefields Parkway anyway, stop off at Mistaya Canyon instead, right on the Trans Canada Highway. Equally, as awe-inspiring, you'll be able to get a much closer look here at the rock formations carved out by the gushing water. Chances are you'll be by yourself and a lack of barriers means you can get as close as you (sensibly) dare. There are plenty of extended hikes to do from here to various lookouts if you fancy something a bit longer.
4. Don't do Johnston Canyon, do Marble Canyon
Length: 1.5km out and back
Duration: 1 hour
Difficulty: Easy
Johnston Canyon is super popular with families, tour groups and tourists at all times of the year due to it's easy boardwalk embedded into the canyon. The crowds can really hinder your chance to feel 'immersed' in the remote Rockies. Instead, head to Marble Canyon in the neighbouring Kootenay National Park for equally dramatic gushing rivers, waterfalls and a well-maintained boardwalk, but far fewer companions.
5. Don't do Lake Moraine, do Barrier Lake
Length: 8km
Duration: 3 hours
Difficulty: Moderate
Don't get me wrong, Moraine Lake is one of the most stunning places to visit in the worid BUT it's become almost impossible to gain road access. In the summer, they close it as soon as the parking lot as full (sometimes as early as 6am), and the road closes for the winter when the first major snowfall hits (late September/early October). If you're not lucky enough to do one of the beautiful hikes in Moraine, avoid the super popular national parks of Banff and Jasper, and instead head to the much quieter Kananaskis (or K-country as it's known to locals), situated only 45 minutes from Calgary on the edge of The Rockies. The Barrier Lake trail to Prairie Lookout is the perfect circular hike for getting the typical 'Rockies' experience: wildflowers in spring, waterfalls, turquoise blue lake, forests, stunning mountain vistas. The best part is, parking is never a problem and you'll mostly have the trail to yourself!
All hikes in the Canadian Rockies should be done with bear spray and knowledge about bear encounter protocol - however, if you're heading off the beaten track and reducing the number of people on the same trail, be sure to make lots of noise and stay aware. Never be afraid to turn back if you see free bear poo or come across bears on the trail. Read guidance from Parks Canada if it's your first time hiking in The Rockies. And remember, leave only footprints!