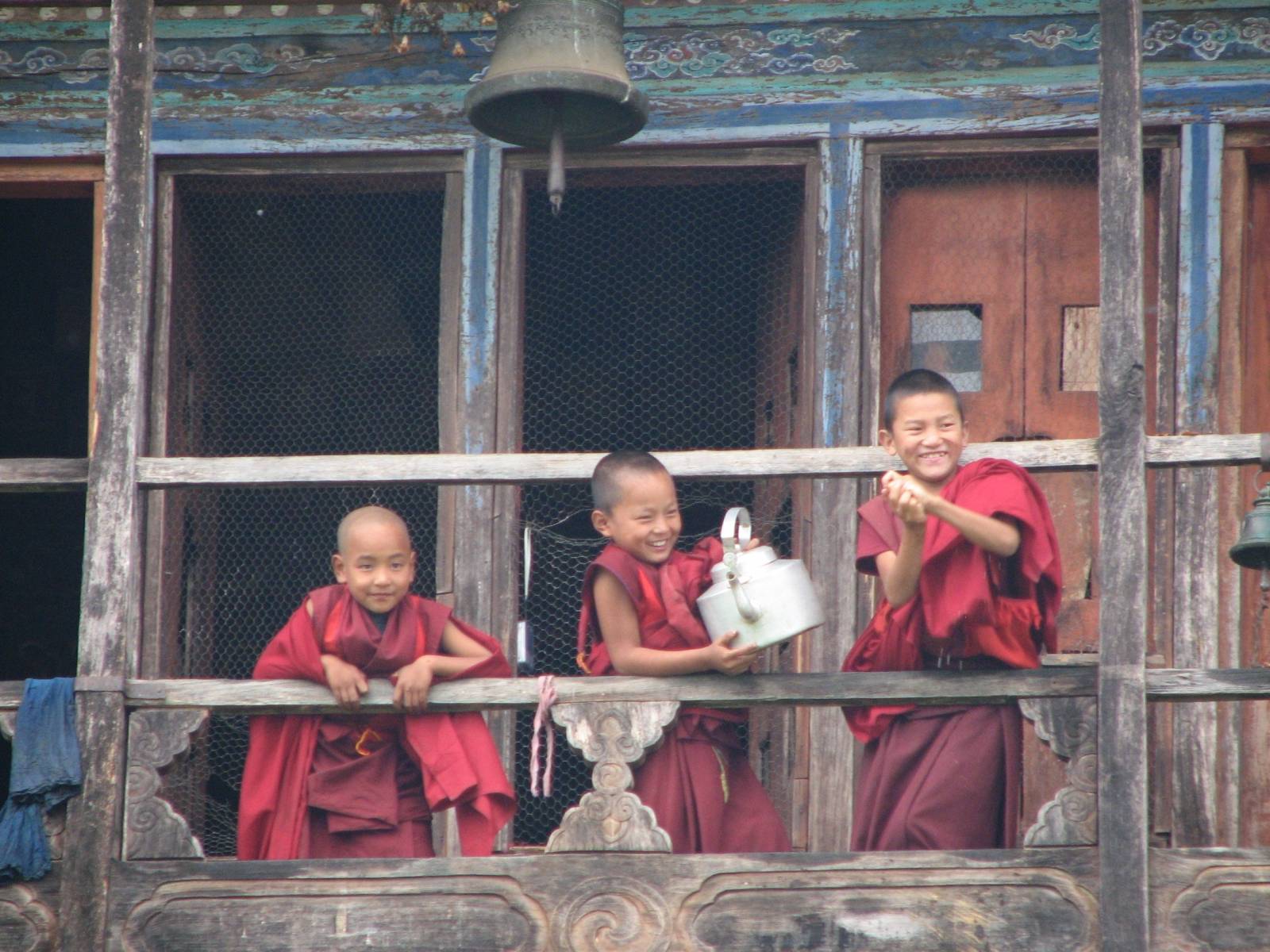 Pack for a Purpose is a non-profit organization that makes it simple for travellers to donate needed items to the local communities they're planning on visiting. With a presence in more than 60 countries, it's easy for travellers to make a difference on every trip.
For example, in Indonesia, The Sumba Foundation, which helps over 20,000 people in 147 villages, collects everything from school supplies and first aid goods to children's clothing and shoes. And in Bhutan, YANA Expeditions uses a percentage of tour payments to sponsor monks from economically disadvantaged families awaiting enrolment in monastic schools. They also collect working laptops, linens, school supplies and much more in support of education programs for students like those at the Tamzhing Monastery pictured above.
There are also locations, close to our home, in North America that accept donations as well. In Manitoba, Canada, the Churchill Northern Studies Centre collects musical instruments, kitchen essentials and school supplies among other things. The Centre is located in a remote northern community, only accessible by rail or air, which makes it hard for families to purchase necessary school supplies and materials to educate the young people like these stewards of the local wildlife shown below.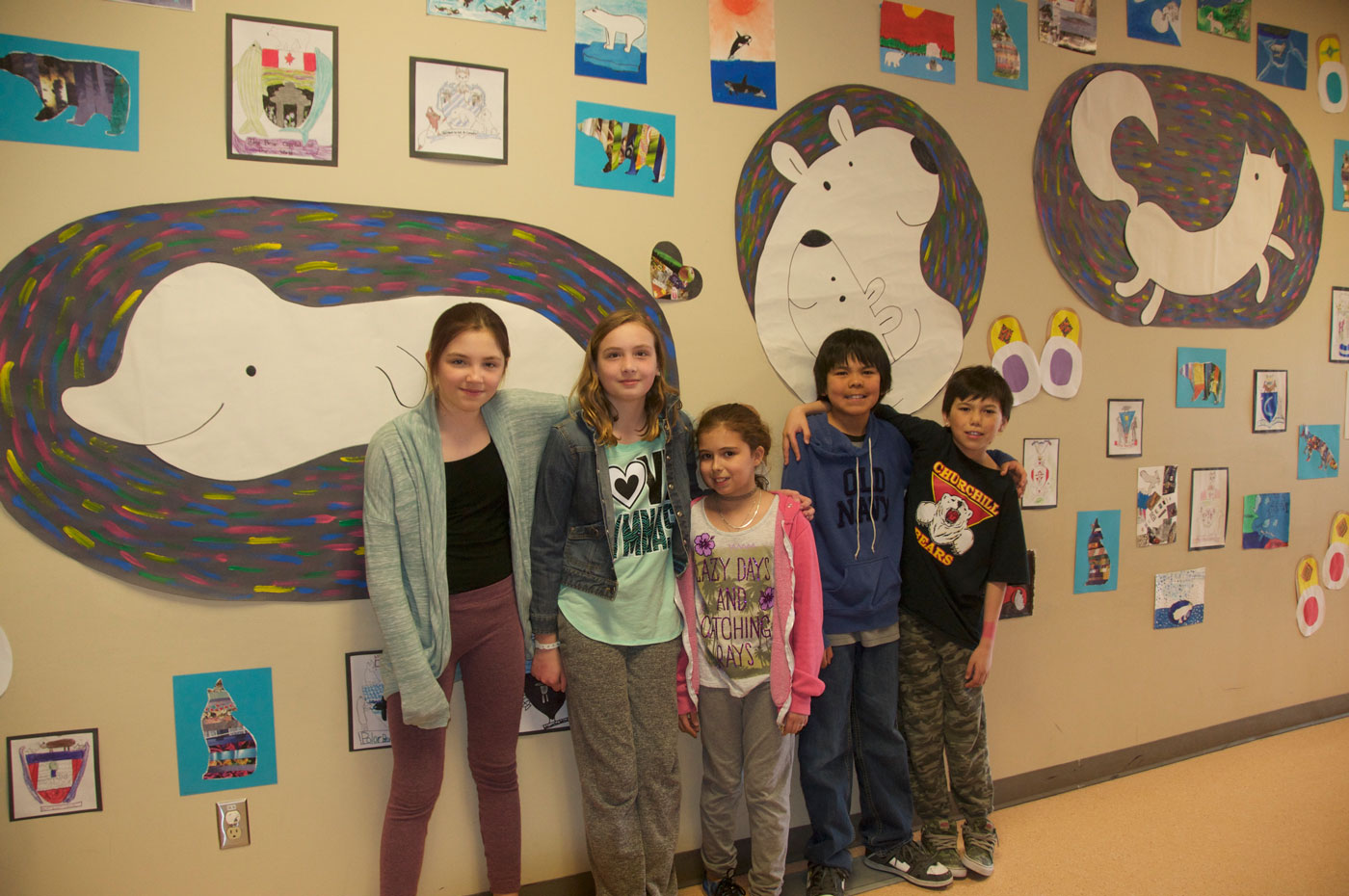 Devote Luggage Space for Donations
Pass on bringing that extra pair of shoes you think you might need, but really don't, and instead use the space for medical equipment, school supplies or other necessary goods that will make a difference to the destinations you're travelling to. Pack for a Purpose member accommodation or tour companies offer many opportunities for you to connect, help with an impactful community-based project and practice responsible tourism.
If sharing and helping people and places adds meaning and enjoyment to your vacation, Pack for a Purpose is for you. By donating just 5 pounds (2.27 Kgs) of your luggage space to supplies, you could pack lots of love along with 400 pencils or a stethoscope, a blood pressure cuff and 500 band-aids. It's so easy to make a big impact!
How Travelers Can Make a Positive Impact
There are a number of categories you can donate your luggage space towards such as animal welfare, child welfare, education, socioeconomic development and health. The Pack for a Purpose website not only provides detailed lists of requested items, they also have strong helpful messaging on what not to include in your contribution and hints on how to best plan and pack your supplies, keeping in mind many countries have banned even reusable plastic bags. It's important to remember to check with your airline to confirm luggage allowances and with the donation project managers at your planned destination about any current import regulations as you plan your packing and before you make a big investment, particularly in higher-cost specialty items like medical supplies.
Participation is very simple:
Before your next trip, take a look at the Pack for a Purpose destination list and find the locations you're planning to visit.

Find a project supported by an accommodation or tour company at your destination that you'd like to help.

Choose the supplies you want to pack from the requested items list.

While on your trip, drop off the supplies at the designated local tourism business and they will deliver the donations to the project.

Proudly join the Pack for a Purpose travellers alumni that have taken over 364,000 pounds (165,000 Kgs) of supplies and positively impacted over 400 community participants since 2010!
Armchair Travellers Can Help Too
Have you retired your suitcase, as we face the current global pandemic together, and are dreaming of travel in the comfort of your home? Now is a perfect time to plan your next trip so it is filled with purpose and possibility for yourself and for the world. And most importantly, you can contribute to Pack for a Purpose's great work, right now, with a monetary donation or by signing up for AmazonSmile which will donate 0.5% of your purchases to the charitable organization of your choice.
If this has peaked your wanderlust and you're looking for ideas as to where you and your magic suitcase should journey next, consider one of the tourism offerings featured in the Re-CreationWORLD Directory that directly support Pack for a Purpose. Belugas in Hudson Bay and Polar Bears of Churchill are organized by Adventure with Purpose in cooperation with The Churchill Northern Studies Centre, mentioned above. If the wilds of northern Canada are not calling, a South African safari or volunteering for wildlife conservation at the Kariega Game Reserve and Safari Lodges, proud members of Pack for a Purpose, is a great way to adventure, help the natural world and enrich both your life and the lives of your host community.
Although we are not currently profiling the Indonesian and Bhutanese responsible tourism enterprises mentioned in the intro, we would certainly recommend that you consider incorporating a stay at the Nihi Sumba Resort into your next trip to Southeast Asia and/or arranging your future tours of Bhutan with Yana Expeditions.